EMG Precision Proud to Sponsor Local Ambassadors for Pets As Therapy!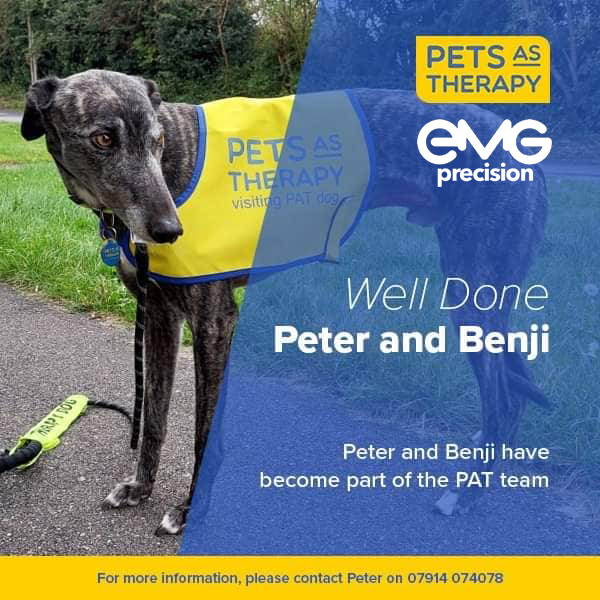 Official Pets As Therapy now on the Isle of Axholme!!
EMG Precision are proud to let you know about a couple of newly qualified ambassadors for Pets As Therapy. Peter & Benji from Crowle, North Lincolnshire reached out on Facebook for some help with web design and social media account creation and marketing. EMG Precision refocussed our web guys and design team to jump on the project to help out our local community..
Quickly we created a Social Media presence for Peter&Benji and a Logo for them and a custom brand presence to help them grow the local communities awareness...
We are going to keep following and supporting Peter & Benji with marketing and promotional assistance within our local community.
Congratulations Peter & Benji for all the medicals and behavioural tests and all that you had to go through to qualify as an official 'SuperHero Tag Team' for PETS AS THERAPY!! We wish you all the best and will follow your progress closely.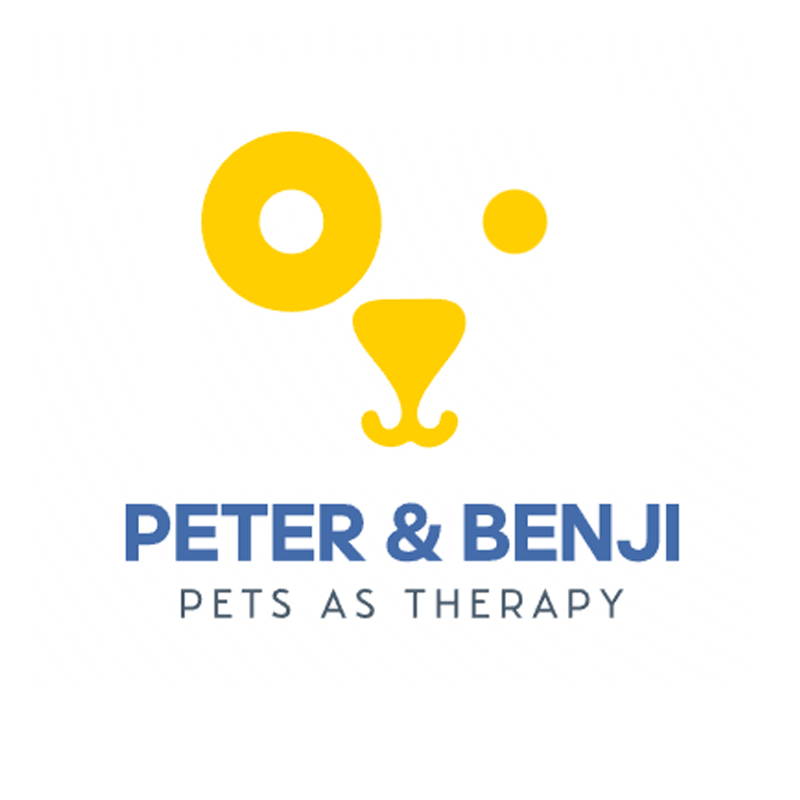 Pets As Therapy (PAT) is a national charity that enhances the health and wellbeing of thousands of people in communities across the UK. We strive to ensure that everyone, no matter their circumstances, has access to the companionship of an animal.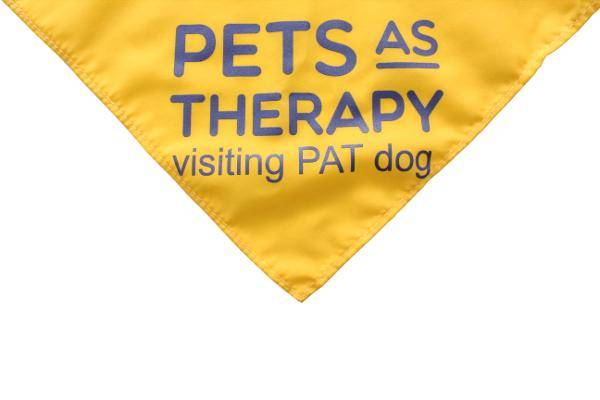 Check out Peter & Benji on Social Media...
Please take the time to have a look at these guys on Facebook and Instagram and Like & Follow them to help them share the help they offer with those who need it..
Peter & Benji specialise in providing emotional support therapy for children in schools where it can make a massively positive impact during early childhood development.
Written by Jonathan Gee, EMG Precision