EMG Home
WARRANTY
12 Months on Probes & Setter's
FAST DELIVERY
Short Lead-Times Express Air Freight
World-class engineering measurement tools from EMG Precision. A selection of industrial, professional performance Machine Tool Probes and industrial CNC Tool Setters. EMG Precision are also a professional measuring instruments supplier offering an ever increasing range of engineering tools, measuring devices and measuring tools.

Machine Tool Spindle Probes
Explore the EMG Precision TACULUS Series of Industrial, Ultra-Precision CNC Machine Tool Probe systems. Choose from a range of two wireless touch probes with infrared or radio signal transmission, and a single, hard-wired solution. World-Class Industrial solutions for the most demanding applications.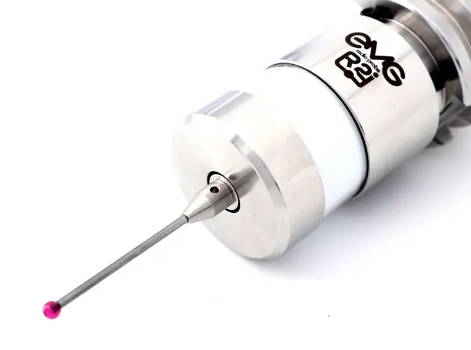 All our Touch Probes are IP68 Rated and made from Stainless steel. Our inspection probes take process control to a new level managing automated part sets and component or tool measurement cycles. Designed primarily for machining centres our probes are suitable for application with or without a direct line of sight. Connected directly to you cnc controller, our probes are with customised probing software or directly with a wide range of probing cycle macros. Precision Tools for the professional machinist from EMG Precision.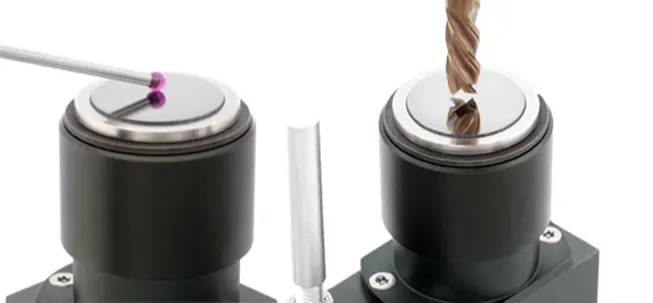 Introducing the INVICTUS Series of ultra-precision, high accuracy machine tool length setters from EMG. Stainless steel construction, IP68 and capable of repeatability as little as 0.5 microns.
With a choice of three options these CNC Tool Height Setters are a world-class solution for professional machine shops in the most demanding applications. Typically, tool height setting is the process of touch off z height measurement of cutting tools, cutter wear compensation and broken tool detection. State-of-the-art Precision Tools from EMG Precision.
Tool Setting & Spindle Probing
Performance Machine Probe Styli
Explore our range of competitively priced professional CNC Touch Probe Styli including options in Tungsten Carbide, Carbon Fibre & Ceramics. Featuring Ruby Ball tips, Flat end features, hemisphere ends and more... Ultra-precision probing instruments and Engineering Tools for the professional machine shop from EMG Precision.
Check out what's going on at EMG Precision, new product launches, new projects and more..
News, Updates, Product Launches, Helpful Articles & muc more...
Free Access for Site Members to lashings of exclusive content...
Technical Datasheets.

Product Manuals.

Helpful Articles.
EMG Precision offer extremely short lead times on our precision tool setting products. We manufacture our own products and we can delivery to most places in the world very quickly.
Our online shop uses the most secure payment services available in the world today, so we can ensure that your transaction is perfectly safe and trusted.
Our returns process can be managed directly through your emgprecision.com account making it easy and hassle free to keep update on your returns progress.